TRAVEL DIARIES
Illustrated Accounts of Ken Knabb's International Trips, 1971-2018
1971 (Paris, Amsterdam, London)
1973 (Paris)
1976 (Paris, Bordeaux, London)
1977 (Tokyo, Fujinomiya, Kyoto, Osaka, Hong Kong)
1979 (Paris, Bordeaux, Barcelona, Athens, Thessaloniki, Mannheim, Nantes)
1984 (Paris, Bergerac, Mannheim, Berlin)
1991 (Paris, Grenoble, Bonn, Warsaw, Barcelona, Bergerac)
1997 (Paris, Angoulême, Venice, Bergerac, Limousin)
2001 (Paris, Bergerac, Madrid, Barcelona)
2005 (Paris, Bergerac, Périgueux)
2008 (Paris, Vichy)
2018 (Bogota)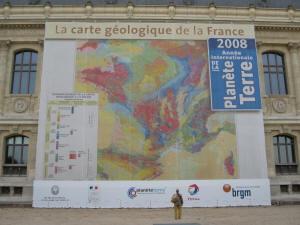 ---

I recently sold my situationist archive to the Beinecke Rare Book and Manuscript Library at Yale. I will soon be posting more detailed information about the collection. For now, suffice it to say that it consists primarily of numerous situationist-related documents accumulated over a fifty-year period (books, journals, pamphlets, posters, leaflets, correspondence, notes, drafts, audio and video recordings, etc.), though it also includes a smaller collection of material by and about Kenneth Rexroth. Most of the texts are more or less political, but there is some overlap with personal documents. When I asked Kevin Repp, the Beinecke curator, if they also wanted my diaries, he said, "Definitely!"
So the diaries will also eventually be included in the "Ken Knabb Papers" collection. But for the time being I'm holding on to them while I reexamine the various volumes, first to see which portions should be temporarily or permanently held back due to privacy concerns, but also to see if there is any material that I might want to use.
I doubt if many people will ever want to read any of my diaries unless they are researching some particular details in the history of the situationist movement. But when I reread the portions recounting my trips to other countries, it occurred to me that some people might be interested in those. In contrast to my usually relatively tranquil life in Berkeley, those trips involved virtually nonstop encounters with hundreds of different people in the "situ milieu" and among more or less related ultraleftist and anarchist groups, and the fact that those encounters were taking place in distant lands may add to the interest.
I only started keeping a diary in January 1977, so I have virtually no written records of my first three France trips (1971, 1973, 1976). And those trips were among the most exciting — taking place in the aftermath of the sixties and particularly of the May 1968 revolt in France, when I and my friends and comrades all over the world were in a very active and optimistic mode. To fill in the gap, I've written brief accounts of those three trips, trying to note anything of possible interest that I can remember from them.
My diaries have covered all nine of my subsequent foreign trips — Japan-Hong Kong 1977, France 1979, 1984, 1991, 1997, 2001, 2005, 2008, and Colombia 2018. (During the France trips I was always based in Paris, but I usually made some side trips to other parts of France and other countries in Europe.)
A few of the diary passages may annoy some of the people mentioned. When such passages related to political issues I have usually left them as is, figuring that retrospective public embarrassment is a (very minor) part of what people know they are risking when they engage in social struggles. (This certainly applies to me as well: You will probably notice quite a number of foolish things that I have said or done over the years!) But in other places I have occasionally omitted a sentence or two, either because they were utterly banal or because they might infringe on someone's privacy is an unnecessarily hurtful manner. I have not indicated where those omissions occur.
Apart from those rare brief omissions, I have reproduced the entirety of the diaries covering these trips. I have corrected typos, spelled out initials and abbreviations, slightly rewritten a few sentences when the original phrasing was unclear, and added brief explanatory notes, either within square brackets in the text or as asterisked footnotes.
I've also added a lot of photos. Unfortunately, there are very few photos from the earliest trips. Back then my friends and I were so caught up in our adventures that we rarely thought of memorializing them for the future, and most of us didn't even have cameras. But there are quite a few photos from the later trips. (You can click the small images to see them full-screen.) Hopefully they will give you a better sense of the places I went and the people I met.
Some of those people are no longer with us and I've lost touch with many others, but a considerable number are still good friends. Despite all the disputes and disappointments, I look back over the whole experience with a lot of fondness. Our efforts to provoke a transformation of the world may perhaps seem feeble and bumbling, but I think that they nevertheless helped to inspire and influence many of the popular movements that continue to emerge in different parts of the world — movements which still face an uphill struggle but which, as far as I can see, are the only chance we have to save the planet by revolutionizing the society.
KEN KNABB
November 2021
P.S. I've taken the opportunity to modify my website design (with quite a bit of help from my longtime friend Jeanne Smith). The new design is currently limited to these diaries, but if people like it I may eventually extend it to the rest of my site. Feel free to let me know about any errors you may notice, and any other comments you may have.
---
Contents and Introduction to Ken Knabb's travel diaries.
No copyright.